Description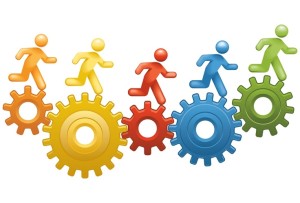 Quality patient care requires teamwork. Building the ideal team in your clinical setting can take some consideration of the unique needs of the average patient, and the unique services you provide.
This course is for you if you have multiple professions, whether you're a start-up, transitioning, or existing clinic. If you're or a new ED/CEO, if you're adding new professions like RNs, an RDMS or professional counselor, this course will help you optimize your team.
Program Overview
Through this 7-hour on-site course, Sparrow Leadership will create an outline of the Inter-Professional Team Plan and provide an assessment of existing medical volunteer and staff opportunities.
Scope of Service:
 7 hour on-site training with two consultants
Objectives:
Participants will define an inter-professional team.
Participants will determine the ideal inter-professional team for their setting.
Participants will create in-house competencies for all team members
Certificates
Each Inter-Professional Team Building participant will receive a certificate of completion.
Materials
Materials are included in the fee set forth below.
Fees
The following fees for Inter-Professional Team Building training:
1) Inter-Professional Team Building training fee of $3,200 includes:
a) Training for your team (Ideal size up to 15 people)*
b) Training at clinic's location with training tailored to clinic's specific personnel A $1,300.00 deposit is required to schedule training
2) Expenses include
a) Air fare for training staff
b) Accommodations for training staff
c) Rental car for training staff
d) Per diem for training staff
*Course may be customized to accommodate a larger team.
We wish to provide quality training to all medical clinics that desire to work with our team. We are happy to discuss customizable options for the training and pricing. Please call 702-556-1101, if you have any questions or concerns regarding our services.