Description
How did you create your policies and procedures? 
If you're like most PMCs, you started with a template from a national organization and inserted the name of your center and did the same thing when you transitioned into a medical clinic.
Have you ever thought critically about your policies and procedures? Have you taken the time to ask yourself fundamental questions about each policy:
Why do we have this policy?
What is the purpose of this policy?
Do we need this policy?
 While templates provide a great starting place, they can also result in the leadership not thinking critically about the unique setting of their PMC or taking ownership of risks, compliance to best practices, operational success, and how policies and procedures can be used to generate continuous improvement of their clinic.
Program Overview
While Sparrow Solutions Group has developed a set of policies and procedures based on the AAAHC accreditation sta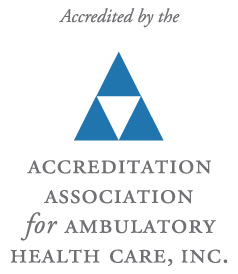 ndards, our Policies and Procedures training does more than just give you another template to follow.
AAAHC accreditation means that the organization participates in on-going self-evaluation, peer review, and education to continuously improve its care and services.
 Therefore, Sparrow's Policies and Procedures training guides the clinic leadership in assessment training to evaluate existing policies and procedures as well as training to develop new ones.
Sparrow's Policies and Procedures course will not only enhance your PMCs ability to deliver high-quality patient care and ensure compliance, therefore limiting risks, it will also lay the groundwork for AAAHC accreditation.
Scope of Services:
Pre-consultation with Sparrow consultants to discuss existing practices regarding policies and procedures
12-hours on-site training with two Sparrow consultants for ED/CEO, RN, board chair and others who will serve on Policies and Procedures team
Policies and procedures from each of the following chapters from AAAHC Accreditation manual will be addressed:
a) Patient Rights and Responsibilities
b) Governance
c) Administration
d) Quality of Care
e) Quality of Management and Improvement
f) Clinical records and health information
g) Infection Prevention & Control, and Safety
h) Facilities and Environment
i) Diagnostics and imaging
j) Health Education and Health Promotion k) Pathology and Medical Lab Services
Up to 6 months distance follow-up consultation
Objectives:
Participants will discuss purpose and importance of policies and procedures.
Participants will discuss questions to ask to assess and evaluate policies and procedures.
Participants will assess existing policies and procedures.
Participants will revise existing policies and procedures to fit their PMC.
Participants will remove policies and procedures that do not fit the needs of their PMC.
Participants will develop new policies and procedures as recommended by AAAHC accreditation standards.
Participants will develop a policies and procedures implementation and review plan to ensure compliance.
Fees
The following fees for Sparrow Policies and Procedures includes one onsite visit and distance consultation:
1) Sparrow Policies and Procedures fee of $4,200 includes:
a) Pre-consultation
b) 12-hours on-site preparation, training, assessment, and guidance with key team members
c) Up to months distance follow-up consultation
A $2,000.00 deposit is required to schedule training
2) Expenses are invoiced separately:
a) Air fare for training staff
b) Accommodations for training staff
c) Rental car for training staff
d) Per Diem for training staff
We wish to provide quality training to all medical clinics that desire to work with our team. We are happy to discuss customizable options for the training and pricing. Please call 702-556-1102, if you have any questions or concerns regarding our services.