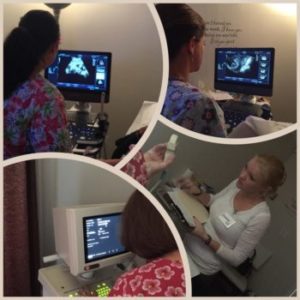 This 2-day course is designed for sonographers to both maintain their competency and to progress in their imaging skills.
Whether you trained with Sparrow initially or went with another training organization, it is important to keep your skills up-to-date and advancing.
Both the ANA Code of Ethics for nurses and the SDMS Code of Ethics for sonographers require that one stays competent in their area of practice. To stay competent, continuing education is key. This course provides sonographer with hands-on scanning, updates on imaging trends, review of interpretation-ready imaging, and fulfills continuing education requirements.
As a new sonographer or an experienced sonographer, it is important to document your continued competency through an outside source or consultant. An outside source or consultant from SSG brings multiple things to you and your organization.
As instructors who serve PMCs nationally, we bring a unique understanding of your patient. As instructors committed to the growth and development of others, we take seriously our own continued improvement. As instructors entrusted to steward your education resources, we are continually enhancing our offerings.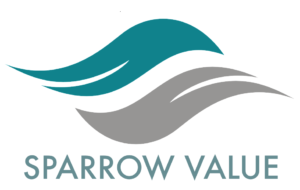 The Sparrow contract legally binds us to do what we promise.
Sparrow provides pre-consultation tools and accountability to equip the PMC to have a successful sonography training.
Sparrow participates in multiple medical conferences each year so that we are able to educate PMCs about the latest medical imaging and patient care trends.
Sparrow's involvement with PMCs nationally and internationally gives us insight and perspective on risk-reducing practices.
Sparrow incorporates imaging language into the technical aspect of imaging in a PMC.
Feedback from Recent CI2 Participants
When asked what the best aspect of this course was, participants responded:
"My nurses benefitted greatly."
"I found the training to be very beneficial and will make sure I scan, scan , scan!"
"It was a privilege to be part of the training."
"Just what we needed…thank you."
"Awesome trainers!"
"Hands-on, individual attention, review and content"
"Scanning models, of course"
"Connie and Charlene's technique, teaching and wisdom"
"The teaching style of the instructors"
"Thank you for your expertise. This will bless my center. Thank you for your vision and heart."
"Being critiqued so I can improve my skills."
"Fine tuning to show the cervical canal."
"The teaching style of the instructors"
Attend the on-site training and click here when you've done it!